New Slave Application
Have you been itching to make a commitment to me? Interested in being considered my personal online slave? Apply to join the select worthy few by completing my New Slave Application. In it you will find a few simple questions, so I can get to know you better.
You will also a find little video laying out some of my expectations as your Mistress. It explains how I like to be addressed, and what I require from you should you call my phone line. You will also receive your first real assignment in there somewhere, so I suggest you pay close attention.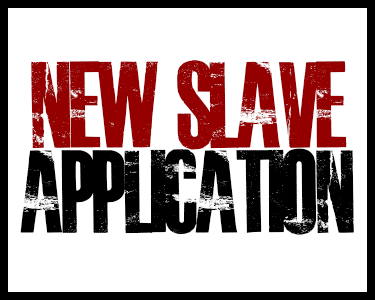 xx
Miss Torn